Meet our team
Offering a team of industry experts we pride ourselves on your success. With both a local & international team to work with you in all key areas you will be assured of great support, direction and advice, every step of the way to drive your business and profits.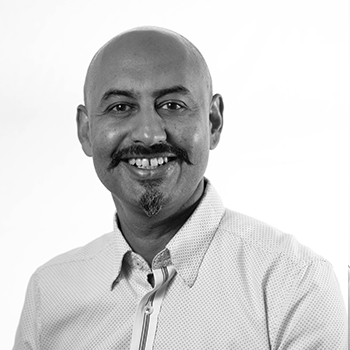 Chief Executive
Suresh Subramaniam
Suresh is CEO of Innov8 Hospitality Solutions as well as CEO & Founder of U Hotel Group based in Wellington, New Zealand. His work focuses on helping small accommodation providers be more knowledgeable in revenue management, distribution and marketing while building a respected brand in the small accommodation space.
His real passion in hotels started when he attended the famed "Les Roches" Swiss Hotel Management School in Bluche, Valais, Switzerland and then went on to complete his Bachelors in Hotel Management at the Scottish Hotel School at the University of Strathclyde in Glasgow.
He is an expert hotel & hospitality professional with solid experience in Hotel management in Singapore, Switzerland, Scotland, USA, New Zealand, Australia, India & Thailand.  His professional path in hotels started out at the Breakers Resort in Palm Beach where he learnt the ropes in Revenue Management, Distribution, Sales & Marketing and this path was to stay throughout his career.
Until early 2018 Suresh has been in General Managerial positions for small and large International brands such as the Grand Central Group and Accor which has brought him to many exotic destinations including India and Thailand.  His last General Manager role was Accor's flagship Novotel Bangkok Platinum in Thailand with 288 rooms right opposite Central World and the main shopping hub in Bangkok City.
He also held a dual role while working for Accor as the Brand Manager for Novotel for Thailand, Myanmar, Laos, Cambodia, Philippines, Korea and Japan and this helped him realise his passion to start and operate a brand that people could relate to in the small accommodation (Boutique Hotel/Motel/Hostel) sector and relocated to Wellington to start the U Hotel Group in mid-2018.
Now based in Wellington with his wife, Katrina who is also his business partner and 2 children, Suresh is focused on assisting and empowering independent hotel and motel owners cope with the demands in revenue management, distribution and marketing by providing powerful insights into how they can achieve higher success by sharing the knowledge gained during his many years as a leader in the industry.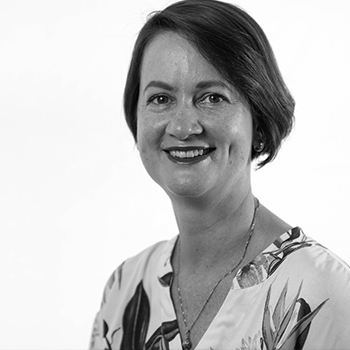 Managing Director
Katrina Suresh
Katrina is Suresh's wife and is responsible for the Operations and Administration for all the individual U Hotel Group Properties and Admin Support for INNOV8 Hospitality Solutions.  Katrina has been involved with overseeing much of the brand design and operations and her work is focused on providing expert support to the management teams within the brands.
Katrina is also the main owner relations contact and assists with liaison, reconciliation and much more.  With a good eye for detail and design, Katrina has been the force behind creating special spaces within U Hotel Group properties.
​Prior to having children, she was very involved in hotel operations, especially in conference and meetings space.  Her past positions included being the Conference Sales Manager – Palm Royale Cairns – Australia, MICE Sales and Admin at Sheraton Auckland (now Langham Auckland) and Meetings coordinator at Duxton Wellington (now Amora Wellington)
She is well versed with the back of house functions such as accounting processes and software (Xero and MYOB), supplier negotiations, quality control and reputation management.  She is well-travelled and understands the accommodation space intimately with being exposed to nearly 20 years of International hotel keeping.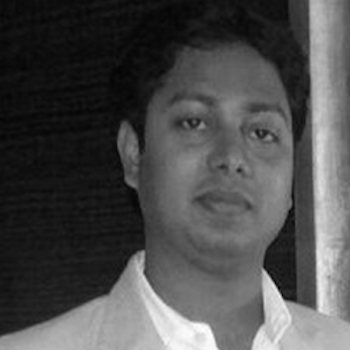 Revenue Specialist
Pankaj Patil
Pankaj is a Hotel Operations professional with over 14 years of experience in Front Office, Revenue and Yield Management, Reservations and Hotel Operations.  He experience includes working with brands such as Wyndham Hotels, The Fern Hotels, Waterstones Luxury Boutique Hotel, Sarovar Hotels and the Best Western Chain.
Pankaj holds a Masters of Business Administration (MBA) focused in Hospitality and Tourism Management.  Pankaj is based in Mumbai and leads a team at Rateping Technologies which support RevM8 with everything Revenue related.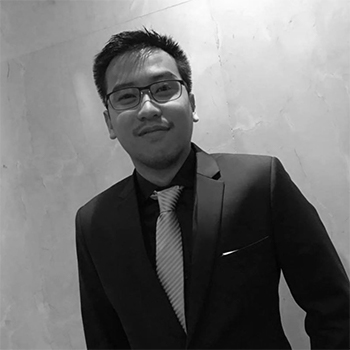 Digital Marketing Specalist
Sirapob Rojtananan
A digital marketing specialist focused on Hospitality and Food and Beverage outlets, Sirapob is one of the joint founders of Boxed Up Solutions Studio's and partnered with Innov8 for Digital Solutions.
With a background in IT and Communications Sirapob graduated from the  University of the Thai Chamber of Commerce, majoring in Information Communication Technology (ICT). Fluent in English and Thai, his passions are deep in Programming coding and website development, and social media marketing.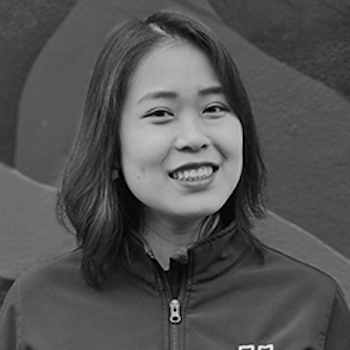 Administration Manager
Elena Nguyen
Elena became part of the INNOV8 and U Hotel Group family in October 2020 as an Assistant Manager, looking after the operations of some of the city properties.  She was then promoted to Administration Manager as her strengths included coordination, implementation of tasks and communication with stakeholders.
Along with the Administration role Elena also looks after the U Suites portfolio by communicating with guests, owners of the apartments and staff regarding all things U Suites.  Elena has had good work experience in hotel and hospitality with roles such as Food & Beverage Service Manager at Novotel New Plymouth and Food and Beverage Supervisor at the ibis Hotel in Wellington prior to her current roles. Originally from Vietnam, she is a graduate of Pacific International Hotel Management School, where she majored in Applied Hospitality and Tourism Managemet
It's Time To Innov8
You might be interested in the following
At Innov8 we have the the right tools and a great team of experts to support your business to drive your profit and long term success.